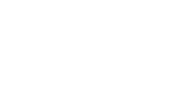 Welcome to CustomerHarmony! We're glad you are here.
We've compiled a list of steps that you'll want to take as a new account on our system below. Follow these steps and you'll be off to the races of a more engaged, connected, and involved membership in no time! These are mainly items for the account owner (creator) to address for initial account setup and account progression. We do offer a data migration service that is custom quoted per congregation. The custom quote is due to the fact that you may have varying data coming from one or more systems that we need to assist with and not every situation is the same. It could be free and it could have a cost, it just depends on the need and is tailored to each congregation. For more information, discuss with us at account creation.
Grab our "Quick Access" App
Get our app so you can be ready to proceed. You'll enjoy a better editing experience with a full web browser, however, the app is handy while on the go.
Plan of Action
Account Owner / Creator. Grab our app above or load up a web browser and login with the credentials that were emailed to the account owner (creator) at sign up.
Decide if you will be using CustomerHarmony to accept payments for anything such as Online Giving, Donations, Tithes, Registrations, etc. If so, you'll need to start setting up your Stripe Accounts and go through the Stripe Non-Profit Verification Process. You'll want to do this early on as the Stripe account can be setup in minutes, but to take advantage of the non-profit rate, it could take several days. See that help article here.
Access the System Overview Quick Start to setup all things account related. This is important as this allows you to set account level settings such as turning on the ability to send mass text and email notifications and more.
It's important to understand our permissions structure throughout the system.

Account Owner. Rights to access everything including account settings and billing.
Administrators. Rights to maintain everything except account settings and billing.
Group Leaders. Rights to maintain Group info, data, members, group transactional data. No rights to overall admin rights, account settings, or billing.
Parents. Rights to see and enter group activity for users within your family unit.
User. Rights to do what you need to as a user and our most limited permission.

If you are the account owner you'll want to access and review each of the topics below. This ensures you understand how to setup and manage groups, import users, and more. This is a high level overview of each of these areas. Specific functionality such as the Prayer Wall, you'll want to visit each of those help articles for more info.
After viewing the articles in the step above and following those steps listed in each, your account should be ready for lift off! As always you can contact us via a support ticket within your account or do know that we are always a phone call away!